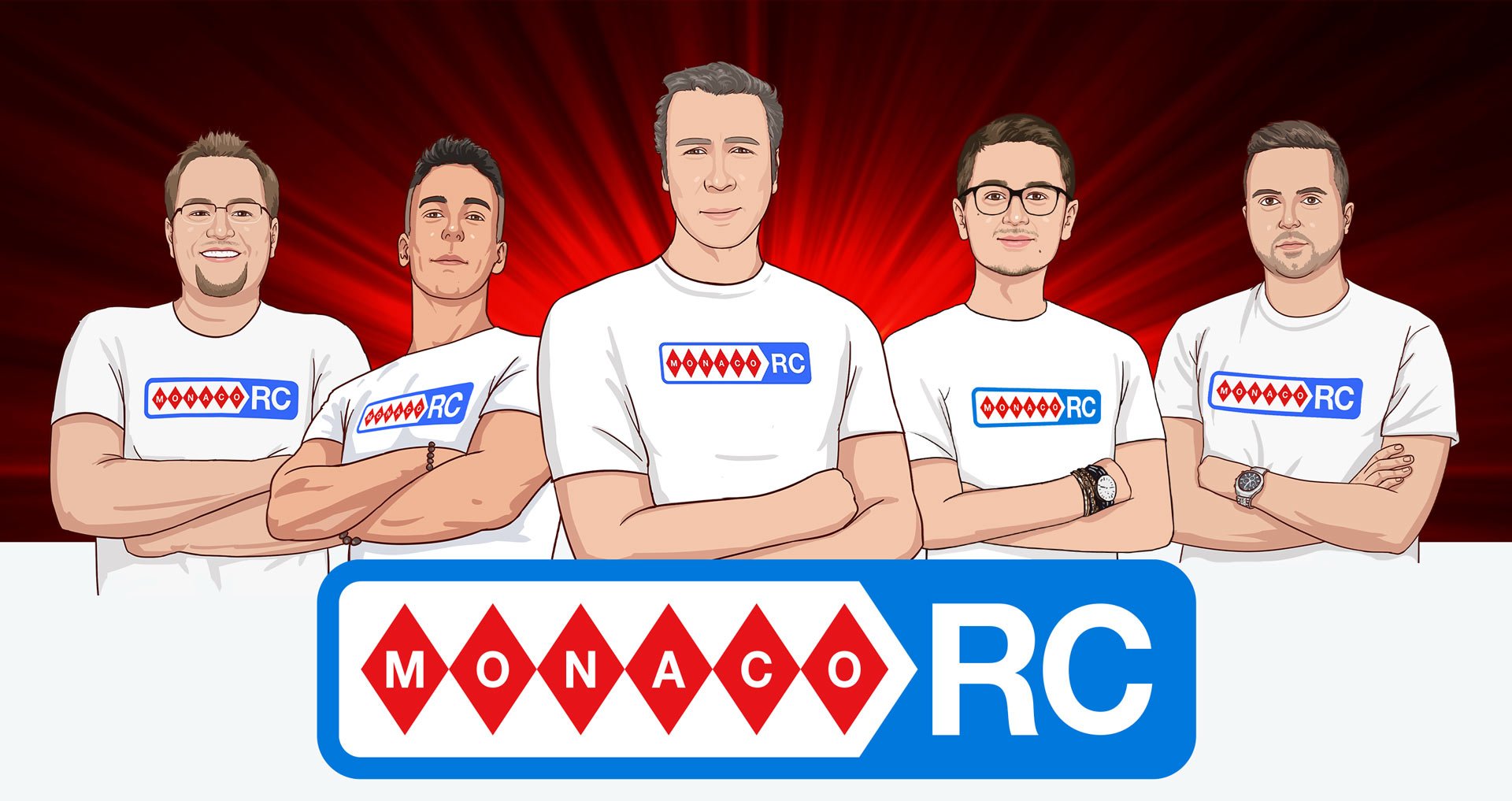 Monaco RC is much more than just a store, Monaco RC is a real boutique where amateurs and professionals can find the largest assortment of products for the RC world and beyond, exchange ideas, advice, results and interact with the champions of the sector.

Monaco RC was born in 2018 from the visionary will of Francesco Martini to create something new that did not exist in the RC world.
A Boutique, we like to call, stocked with all the best products on the market, supported by award-winning champions and industry experts, full of exclusive content, previews and much more.

Over time MonacoRc has gained fame and popularity all over the world thanks to its extraordinary shopping experience, declaring it leader in the RC sector.

The features that make us unique are:

The Easy Shopping which has completely revolutionized the way you search and find the parts you need.
A team of experts ready to share secrets, advices, tips and opinions.
Our ambassadors, award-winning champions, who test the best products every day.
An exclusive private club, full of contents, promotions and much more.
This is what we mean when we say that Monaco RC is much more than just an online store.
Monaco RC is constantly evolving and has no intention of stopping, its community is growing bigger every day, what are you waiting for, come and join us!